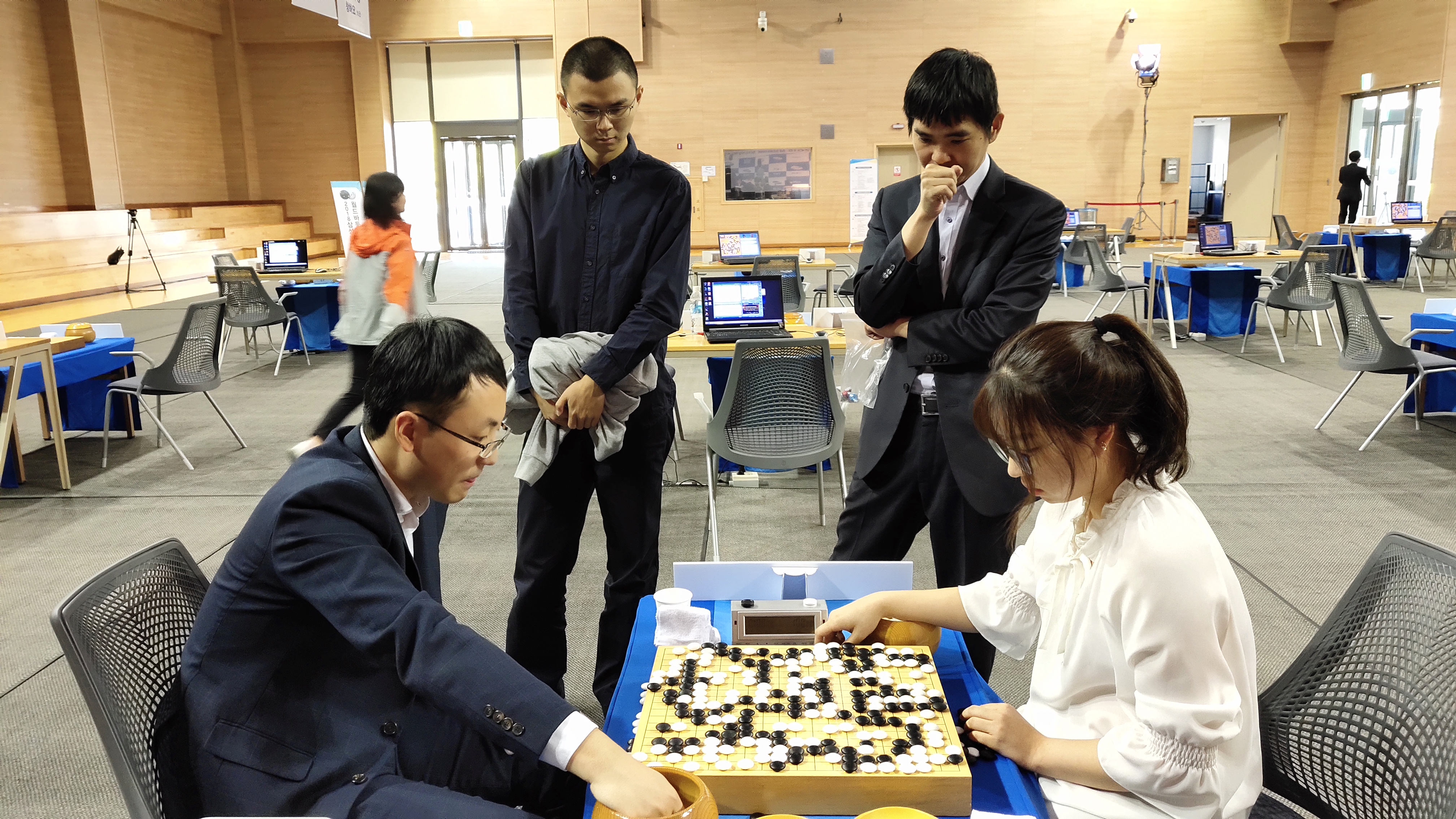 The 23rd Samsung Cup has concluded the first day after it switched to a double-elimination format this year. Most tournament favourites finished their game without too much trouble. Choi Jeong and Shibano Toraromaru delivered the first shocks in this year's event in Korea.

In a much-anticipated re-play of last year's quarterfinal in Group A, Park Jung-hwan (W) delivered an expected revenge on Gu Zihao as the World No. 1 controlled the game with laser-like precision throughout the game which left little room for the defending champion to manoeuvre.
However, it was the other game in the group that produced the first (and arguably the only genuine) shock of the day as Shibano Toraromaru (W) beat Chen Yaoye by a decisive margin of three and a half points. Chen, currently ranked World No. 9, took early- and mid- game lead after adopting an approach, which is opposite of what is considered his best style, of building large territories near the centre of the board.
But Shibano, who is building a reputation as finding more success internationally than in Japanese domestic tournaments, fought back and eroded enough Black's territory to keep the komi intact.
Shibano will play Park tomorrow for a place in the Round of 16 and Messrs Chen and Gu will have to fight to avoid early elimination.
Another surprise came at the end of the day as the final game to finish. Choi Jeong (W), the current women's World No. 1, staged a similar comeback in her game against Shi Yue, who has consistently underperformed the expectations in recent months and dropped out of the top 10 in world rankings.
Shi Yue had led for much of the game, only to squandered it at the last minute.
The decision to kill off the ko in the centre at the expense of the top-left corner is considered fatal for Black. The trade was considered in Black's visible, but not lethal disadvantage at the time. But as the endgame approached, it became apparent Black had made a horrible mistake.
Shi Yue resigned before counting could begin, he will play Lee Se-dol tomorrow to avoid being out of the tournament. Choi will play Tao Xinran.
Mr Shi's long-term partner, Jin Shan, has recently qualified as a professional player.
Elsewhere, Ke Jie (W) eased past Taipei-based Wang Yuan-jyun. And in a clash between two Top 10 players, Lian Xiao (B) beat Kim Ji-seok with considerable energy to spare.
Full results are available on our Twitter @YikeGo_en.